All About Sports Injuries
with
Dr. Ann Auburn of the Natural Health Improvement Center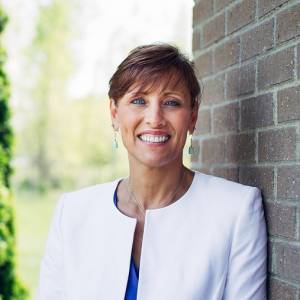 What types of sports injuries do you see in your practice?
I see a lot of muscle strains and spasms, low back and neck strains, tendonitis of the shoulders, ankles and feet, bursitis, knee injuries with torn cartilage and shoulder injuries causing problems with the rotator cuff muscles. Many of these are caused by overuse in athletes or seasonal athletes, or acute injuries caused by overexertion or an accident/fall. Chronic pain is something I also see a lot of in both the general population and athletes. We treat a lot of arthritis also. When I do, I'm glad I have my osteopathic skills to address it. I also use a lot of prolotherapy and PRP with chronic pain issues.

"Prolotherapy"— could you define that for us Dr. Auburn?
The dictionary definition is "the rehabilitation of an incompetent structure such as a ligament or a tendon, by the induced proliferation of new cells." This is done by injections that go into the areas where ligaments and tendons attach. The solution causes a localized inflammatory response that invokes the healing process. Research has shown it can make the area 140% stronger. In addition, we now have studies showing cartilage repair in arthritic joints. I've been using prolotherapy with a 70-80% success rate for over 20 years and I'm glad I have it in my tool bag because I have been able to help so many people with it. There are different "recipes" I can use in the prolotherapy solution and I will choose the solution I believe will suit the injury and the patient best.

And how about PRP? What is it and when would you use it?
For severe cases, or cases not responding to prolotherapy, including tendinopathies, plantar fasciitis, or osteoarthritis, I will often suggest PRP – Platelet Rich Plasma Therapy. I reserve utilizing Stem Cell Therapy for the most challenging cases. With PRP, we spin down the patient's blood to get the platelet rich plasma, hence the name. This not only has platelets but more than ten other growth factors and the patient's own growth hormone to help heal the tissue. This is an exciting area of sports medicine and orthopedics and it is used to help athletes heal faster and more completely.

When does the prolotherapy/PRP come into play?
Regenerative injections like prolotherapy/PRP can be used when we have instability of a joint due to ligament and tendon laxity with pain and decreased function. Symptoms may include popping, clicking, pain, and feeling unstable. The use of Stem Cell Therapy is a new and exciting option as well, but as I've mentioned, we use this for our most severe cases. If I've applied good adjustments with osteopathic manipulation or the patient has had good chiropractic care and/or PT and they are still in pain, I will suggest regenerative injections. When an athlete has sustained repeated sprains in the same area, there will be laxity and instability in that joint that needs extra help healing. Stabilizing the joint with regenerative injections is going to improve performance and reduce the chance of further injury.

As an osteopathic physician, what do you do differently?
Being a DO, I have been trained to always look at the person as a whole. The osteopathic approach is less about prescribing medications and medical procedures and more focused on helping the body heal naturally. I will utilize osteopathic manipulation, trigger point injections, stretching, diet, and often, I send my patients to Physical Therapy for help with long term management and healing with neuromuscular re-education. Too many patients live with pain and it is my number one goal as a provider to work closely with the patient to ensure we do everything we can to conquer it!