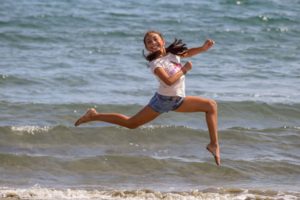 As a practicing physical therapist for 34 years, I have seen true success in patient rehab is found in a comprehensive approach consisting of manual therapy, ergonomic instruction, proper nutrition, flexibility training and in a targeted exercise program. Yes, we must exercise, move and get fit to fully recover from an injury and to prevent reoccurrence. A passive approach to therapy where the "expert" does everything and the patient sits back and is a passive participant seldom, if ever, works. In fact, it usually ends with a crash and burn resulting in patient frustration and a progressive drain on the healthcare system and the patient's pocket book as the patient goes from practitioner to practitioner seeking a passive cure.
The passive, "expert driven approach" to healthcare often includes over-medication, unending tests, years of chiropractic treatment for the same condition, and sadly with physical therapists who do their 4 weeks of passive treatments and then discharge the patient with little more than an ineffective home exercise program.
Enough with the failing approaches! Let's get physical, and get results!! Peak performances and maximum outcomes occur with a comprehensive fitness program consisting of the elements stated above. Getting physical is so important to the process. We are born to move and to be productive. It has been said: "six days you should labor and one day you should rest". We need to move, get strong, and be fit!!!!
Physical fitness is not easy but it is necessary for recovery from an injury and for a lifetime of health. Apogee Therapy Center is committed to assist you on your journey to a full productive life. Personal Care leads to Peak Performance but only if you are committed to make it happen! We are in this together. We have the expertise, inspiration, and motivation to guide you. You need the fortitude to make it happen. So, let's get physical for a lifetime of success!!!